Bio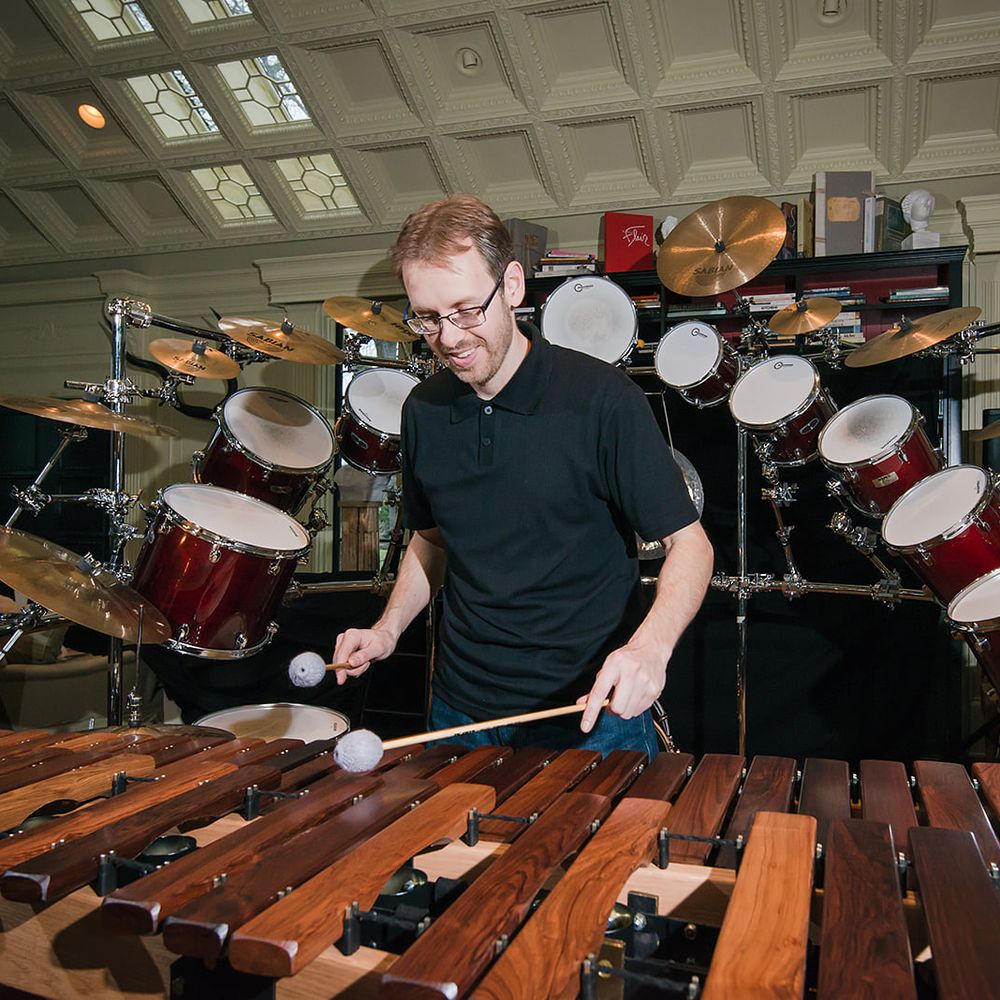 American composer and percussionist Kit Mills works to enrich the lives of those around him through making and writing meaningful music. A winner or finalist in numerous composition contests and the recipient of local, regional, and ASCAP composer grants, Kit draws upon an ever-growing array of musical influences to write colorful, winsome music in nearly every genre. He enjoys building partnerships with musicians of all ages and skill levels, and his music has been performed in concert halls, universities and schools, churches, and numerous public venues around the world. 
A passion for teaching is a key component in Kit's musical artistry and informs his musical language and his efforts to build relationships through music. In addition to his work as a private music instructor (working mainly with percussionists), he has shared his musical knowledge and insights with thousands of students, parents, and teachers through ensemble coaching, clinics and masterclasses, lectures, and school assemblies. 
 
Kit earned his MMus in Composition at Western Oregon University under the guidance of Dr. Kevin Walczyk, having earlier gained a BMus in Composition at Wheaton College (IL), where he studied composition with Dr. Howard Whitaker and percussion with Dr. Kathy Kastner. To learn more about Kit, to commission a new work, or to schedule a school presentation, he invites you to contact him at www.kitmills.com. 
A Note to kitmills.com Visitors:  Thank you for visiting my website.  The above is my official brief (relatively) bio, outlining more who I am and what I do conceptually.  More factual and/or fun bio options may appear in the days ahead...